Teaching prepositions focusing on describing places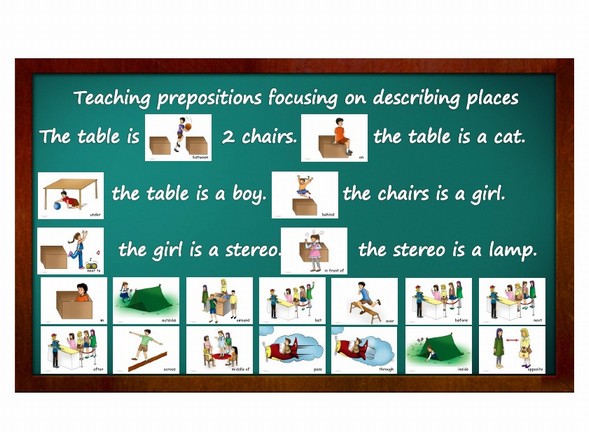 Target Group:
Pre-Intermediate Level
Material:
Preposition flashcards
Vocabulary:
across, after, around, before, behind, between, in, in front of, inside, last, middle of, next, next to, on, opposite, outside, over, pass, through, under

Process:
Introduce preposition vocabulary to students and ask random questions by using items around the classroom. Where is the desk? What is between the door and the board? Who is sitting next to Adam? e.g.. Students should answer: The desk is in front of the board. Between the board and the door is a bin. Jack is sitting next to Adam e.g..
For more advanced students: Let students draw a room with furniture. One student explains his room to the other student, who has to draw the room following explanations from the first student. Afterwards students compare their drawings.
Skills:
Prepositions vocabulary; spelling; word-picture association; word-picture recognition; sentence structure; grammar; reading; conjunctions; verbs; describing places and locations; asking questions; map reading; giving directions, describing places
Game Idea:
Jumping the Line - Put a piece of tape or some kind of line dividing the room. Designate one side as "true" and the other side as "false". Line up the students on the line, hold up a flashcard and say a word. If the students think you said the word that matches the flashcard, they should jump to the "true" side, otherwise they should jump to the "false" side. Students who make a mistake sit out until there is a winner (go fast).