Yo-Yee French Step-up Flashcards - Language Skills in a Flash
The French Step-up Flash Cards Set for Teachers, Children and Kids - An easy to use resource kit for schools, teachers and parents to teach elementary level students French as a second language. The flash cards are ideally sized at 5.83 × 8.27 in = Din A5 (210 x 148 mm) and come on laminated carton paper with rounded corners for safety.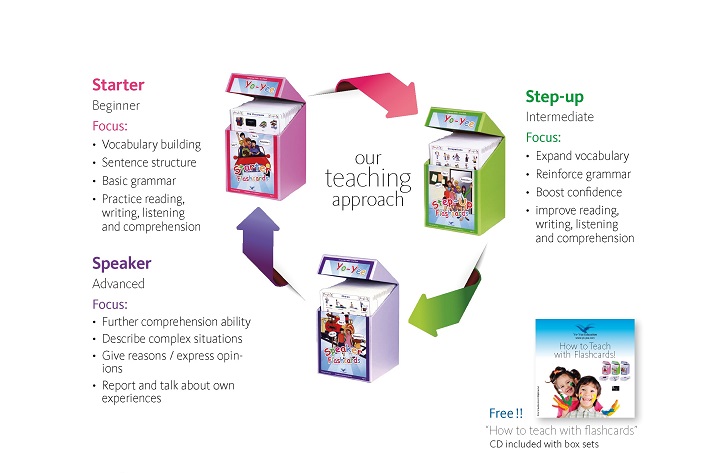 There are  20  products.